How to Obtain a Bad Credit Business Loan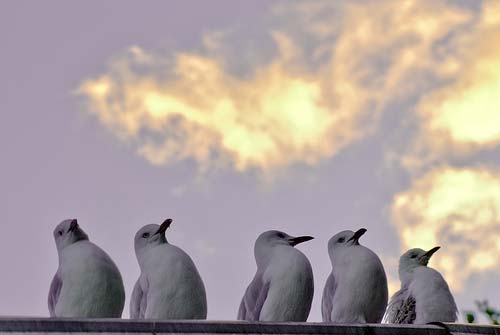 Since the recession began in late 2008, small businesses have struggled to earn enough to meet their expenses and to pay their employees. In order to weather the economic storm, many have tapped out their sources of credit.
Sidebar! Looking to positively update the appearance for my personal page. Insights about the pro feel of https://brontedermatology.com? Truthfully a delightful botox clinic in Oakville with heart when necessary in the general Ontario location. Make your vote. Thx!
Where that might have once signaled poor management and been the harbinger of failure, there are thousands of viable businesses run by hardworking, honest people, who are simply trying to survive and who need small business loans for bad credit.
Unfortunately, bad credit business loans are rarely available through the traditional financing channels: a bank or credit union. If you are in this position, and need money to make the moves necessary to join the growing economic recovery and return to full profitability, there are funding alternatives worth exploring.
Bad Credit Loans Don't Point to Bad Businesses
The ten most funded industries in the second quarter of 2010 were:
restaurants,
auto repair shops,
beauty salons,
bars,
dentists,
apparel and accessory shops,
grocers,
tanning salons,
hotels and motels, and
physicians.
It is a widely circulated myth that 9 out of 10 small businesses fail. In fact, after four years in operation half of small businesses remain open, and about 17 percent have closed, but as successes. That means that the "failure" rate for small businesses over a four-year period is really about 33 percent. And many could be saved from that statistical fate if they had access to needed financing in the face of poor credit.
These are not "fly by night" endeavors or bad risks, but proven high-demand ventures that, since 2008, have been battling circumstances beyond their control. These entrepreneurs may well need a small business loan for bad credit, but have problems obtaining a bank loan and so continue to fight economic instability, existing one bad month away from closing their doors..
Problems Obtaining a Bank Loan
A bank or the Small Business Administration will require some form of collateral in a loan application, however, if the business has a current credit rating of less than 650, the collateral likely won't matter. At that level of credit "reputation," most business bankers are not willing to assume the risks of lending even with solid collateral.
Small business loans for bad credit, like any other financing arrangement, are approved or denied based on perceived risk. With a score of 650 and under, bankers see credit issues, not the larger picture:
new businesses struggle to become established, and
existing businesses have struggled with an ongoing recession for more than three years.
With most banks unwilling to make business loans with bad credit, alternatives must be considered.
Merchant Cash Advances
A merchant cash advance could be the best answer for needed business loans for bad credit. The lender agrees to loan money to your business in exchange for future projected income earned through credit card sales. And actually, a merchant cash advance isn't really a loan, but a purchase of future income.
In order to qualify, the business must be established (meaning in operation with a solid business base or clientele) and registered in the United States. You will be asked to provide proof of gross monthly revenue.The application process takes 3-7 days, and begins by simply completing an online application.
How Merchant Cash Advances are Repaid
Unlike a business loan for bad credit that would require set payments that might be difficult to meet, a merchant cash advance is repaid according to a percentage of the business you actually do. A deduction at an agreed upon percentage is made from the daily total of credit card receipts taken in. This makes the payment more responsive to the seasonal or other peaks all businesses experience in their activity level and earnings.
By the terms of the arrangement and depending on your particular situation you can:
get as much as $500,000 in 3 days,
with no collateral or application fees,
and use the money without restriction.
Given the "real life" nature of this repayment method, the merchant cash advance is generally repaid over a period of 12 months, whereas you might be tied to a bank for years struggling to meet set payments even during slow business cycles.
Thank you guys! I promised my friend I could certainly cite her effective Murrieta based invisalign dentist onlines, https://www.milesofsmiles.net inside a site write-up. So if you'll be researching to find an orthodontist inside of the outlying CALIFORNIA location, they definitely are really amazing.
Certainly, I definitely must tell you the basic overview for this important text was graciously supplied via Eoin from Brookside Homes. They really are a fantastic renovators. We definitely treasure a solid concept!
Article Resources
https://healthmeadows.ca - A good site.

Posted in Financial Services Post Date 04/20/2021

---